Sheena Boekweg
PITCH WARS MENTOR BLOG SWAP--SHEENA BOEKWEG
HEY THERE, POTENTIAL PITCH WARS MENTEES!
In 2015, I was exactly where you are now. Scanning mentor pages, hoping to find someone to love my story, someone to believe in me.
Well, new friend. I believe in you. If you've finished a book, I think you are incredible. If you are willing to work hard in order to make your story publishable, I THINK YOU ARE BRAVE. And if you are researching the Pitch Wars mentor posts, know how important it is to have a writing community, and are excited to work with others to make your dream come true, then you have everything this business takes.
I think you are amazing.
So no matter what happens for you from here on out, if you get into Pitch Wars this year, or if you don't. KEEP GOING! Publishing is for the stubborn.
The world needs your stories. The world needs your voice. And I, for one, cannot wait to see your story on the shelves!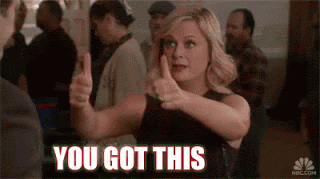 Scavenger hunt word is YOURSELF
(for the visually impaired or color blind, the text is in blue)
Great question, Derek Zoolander. 
I'm Sheena Boekweg. I've written nine YA novels and I'm represented by Jessica Sinsheimer. My first published novel Funny Tragic Crazy Magic has sold more than 15,000 digital copies. My second novel Alchemy (Cowritten with Melanie Crouse and Sabrina West) made Amazon top 100 Hot New Releases, and was voted # 42 (Don't Panic!) of Indie Authorland's top one hundred Self-Published books worth reading. 
I'm a proud alum of Pitch Wars '15, mentored by the incredible Megan Grimit. (Check out my Pitch Wars 15 experience HERE, now with Adam Levine gifs!)
When asked, I JUMPED on the opportunity to work with one of the #Teenpit winners. Teen writers are the best. Can you imagine how brilliant and dedicated a teen has to be to complete a manuscript before they turn eighteen? These teens are who we write books for, and I'm so thrilled to work with Angela Wang on her YA SF All Those Who Wander. It's a fantastic time travel story with gorgeous prose and a swoony romance. MINORITY REPORT meets A THOUSAND PIECES OF YOU. The love interest is hilarious, he has a mechanical arm named Leg, and his strength is his compassion. It's just...
I adore this book and Angela so much. I can't wait to see it showcased during the agent round.
YES, that means I'm NOT looking for a mentee this year. You're probably heartbroken, because you've already fallen in love with me, and I get it, I'm awesome. BUT I'M STILL HERE TO HELP YOU!
The first five potential hopefuls to comment on this post will win a query critique! Comment with your twitter handle, and I'll hook you up!
Also, if you have comments, questions, or jokes about Alexander Hamilton, my DMs are always open.
BEST OF LUCK!